STOP PRESS: The original short one is now two-way!
Part of the new (Novemeber 2012) North Laine contra-flow system.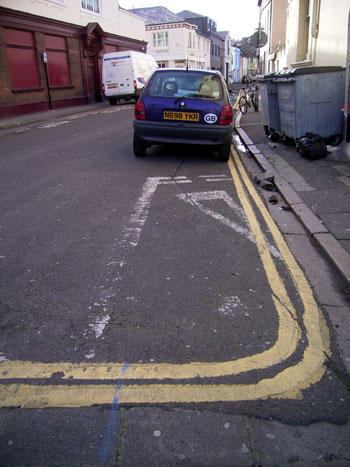 The original short lane – once a ghost of its former self
[Photo taken March 2007, looking longer than in the original photos!]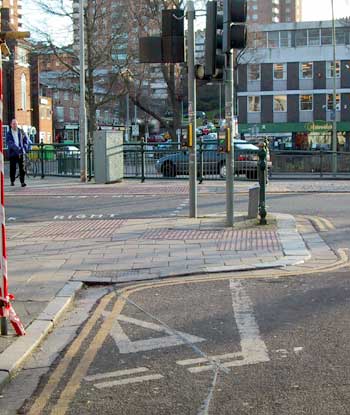 View from the West, looking towards the Old Steine
It might have been the first, but it's no longer the shortest!
It is situated at the junction of Gloucester Street and St George's Place
(London Road/Old Steine segment)
by The North Laine pub (formerly the Gloucester night club),
not far from St Peter's church.
What is it there for?
It's about the length of a small bicycle
and is usually covered over by a parked car or skip.
See it how it used to be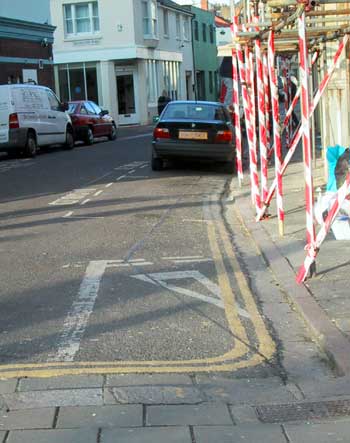 View from the east, toward the North Laine
(did you know that 'laine' is Anglo-Saxon for field?)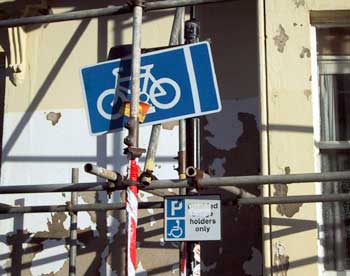 To prove that it actually is a cycle lane (or path), there's this sign nearby






<< Back to the Main Weird Cycle Lanes page
Images & text © copyright Alan (Fred) Pipes 2012
who asserts his moral rights as creator