The Stanley Road Store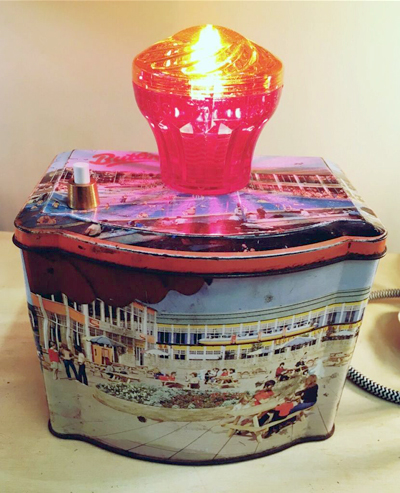 25 Stanley Road
Brighton BN1 4NJ
07931 224449
http://www.lostandfoundry.co.uk
https://www.facebook.com/TheStanleyRoadShop/
info@lostandfoundry.co.uk
http://aoh.org.uk/house/the-stanley-road-store-3/
'17 Shortlisted Best House.' 18 Even Better!
Tamsie Wiltshire
Lulu Allison

Lost and Foundry Found object lighting

Hal of Hove
Made by Swimmer
Tin City
Desertland
Silver Spur
Marcelina Amelia
Bella Does Brighton
GlassArtWerks
A Quiet Life
Drawer of Plush
Collage Queen
WooWoo
Seiko Kato
Nicky Bryant
Vivienne Ridley
Gem Lettuce
Hello Terry
Hyde Wares
Charlotte Farmer
Poor Cow
Laura Sequin
Tinka Inc
A Quiet Life
Days open: 5 and 6, 12 and 13, 19 and 20, 26 and 27 May 2018
Opening hours: 11.00 - 18.00
Directions: Around the corner from the Duke of York's Cinema. Half way up the road on the north side next to the house with the banana tree!
Refreshments
Garden open
Easy parking
Workshops/demonstrations
Disabled access
Card Payment Facility