The Stanley Road Store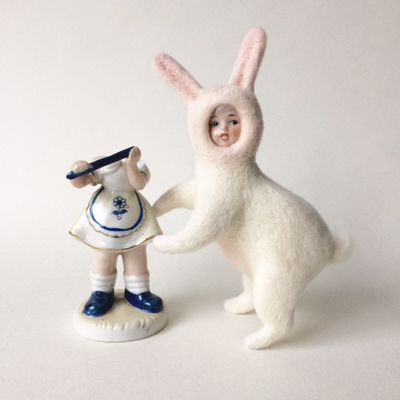 25 Stanley Road
Brighton BN1 4NJ
07931 224449
http://www.lostandfoundry.co.uk
https://www.facebook.com/TheStanleyRoadShop/
info@lostandfoundry.co.uk
http://aoh.org.uk/house/the-stanley-road-store-3/
Twenty five artists under one decidedly charming roof. See work from new makers on the Brighton scene and from established artists with a cult following. We've a vintage shop upstairs and a plant shop in the garden.
Unusual, daring, ethical and fun,
The Stanley Road Store looks forward to seeing you again.
Lost and Foundry Found object lighting
www.lostandfoundry.co.uk
Miranda's Plants Outdoor plants
Use and Take Care Collage and sculpture
www.useandtakecare.co.uk
Rachel Eardley Coin jewellery and illustrations
www.racheleardley.com
Tin City Recycled tin altars
Made By Swimmer Recycled soft toys
Fig Contemporary macramé
Vintage Mad By M Rock n roll embroidery
Hal of Hove Small batch bath and beauty products
Sam Stas Curious characters
Bag n Bone Recycled leather notebooks
Grande Dame Illustrations
Anwen Williams Collaged buttons
Penelope Kenny Fine art screen prints
Alice Frost Pottery
Maria Tilyard Textile creatures
Lizzie Needles Needle felting
Ompompom Graphic knitted textile designer
Léontine Soulier Illustrations
Barbara Jones Frocks
www.barbarajonesretro.co.uk
The Stealthy Rabbit Paper mâché
Little Birdy Ceramics
Silver Spur Silver jewellery
Seventy Seven Seas Recycled metal sculptures
www.seventysevenseas.co.uk
Tiki by Cécile Gilbert Resin jewellery
www.tikibrighton.com
Bella Does Brighton
Days open:6, 7, 12, 13, 14, 19, 20, 21, 26, 27, 28 May 2017
and 2, 3, 4 June 2017
Opening hours: 11.00 - 18.00: Fridays 18.00 -21.00
Directions: Around the corner from the Duke of York's Cinema. Half way up the road on the north side next to the house with the banana tree!
Refreshments
Garden open
Easy parking
Workshops/demonstrations
Disabled access
Card Payment Facility