Preston Park Recovery Centre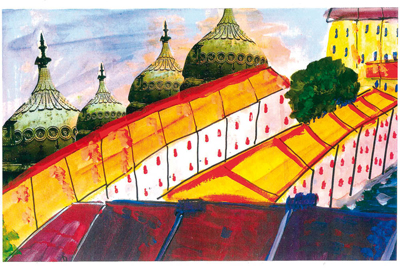 18 Preston Park Avenue
Brighton BN1 6HL
01273 565049
www.southdownhousing.org
recoveryservices@southdownhousing.org

http://aoh.org.uk/house/preston-park-recovery-centre-2/
Southdown Mental Health Recovery Services present a diverse and vibrant mix of painting, sculpture, photography and film. The work is displayed in Preston Park Recovery Centre, a double fronted Victorian Villa overlooking the park. The exhibition is curated by local artist Judy Martin. This is our third year of participating in the festival showcasing the work of many talented artists who use the Recovery Services. The exhibition aims to build bridges between our artists and the wider community of Brighton and Hove.
Days open: 6, 7, 13,14, 20, 21, 27, 28 May 2016
Opening hours: 15.00-18.00
Directions: We are situated approximately half way along Preston Park Avenue, which runs alongside Preston Park.
Refreshments
Garden open
Easy parking
Workshops/demonstrations
Disabled access