BMECP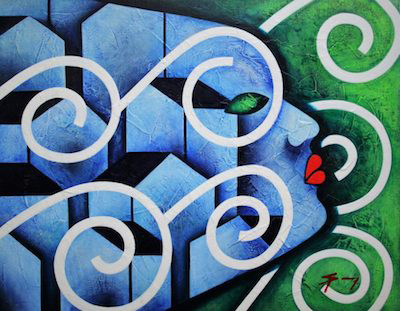 10a Fleet Street
Brighton BN1 4ZE
01273 964214
www.bmecp.org.uk
www.jolleyemily.co.uk
www.springercuba.co.uk
meryam@bmecp.org.uk
aoh.org.uk/house/bmecp/
Directions: In the corner of Fleet Street and New England Street coming from Sainsburys.
Black and Minority Ethnic Community Partnership (BMECP), a charitable trust, provides a space for the community from different cultures and backgrounds to meet and share their skills and knowledge. It champions BME groups and others such as migrants, refugees, and asylum seekers. Near Brighton Station, it opens its doors for the first time, to display a broad variety of disciplines by local amateur and professional artists.
The exhibition will guide you to an array of exciting visual delights bursting with passion, subtlety and creativity. You will have the opportunity to see local artist Emily Jolly demonstrating watercolour painting on Sunday 7th from 2.00 to 4.00 pm.
Also exhibiting is Lester McCollin Springer, an internationally known Cuban visual artist with a unique and dramatic style, who uses Caribbean colours to paint his people and their journey, exploring human values and culture through his perspective as a black man.
You will be able to meet some of the artists whilst enjoying tasty ethnic snacks in the BMECP cafe. Disabled access is available.
Days open: 6 and 7, 13 and 14, 20 and 21, 27 and 28 May 2017
Opening hours: 10.00 - 18.00
Refreshments
New Open House
Easy parking
Live music/performance
Workshops/demonstrations
Disabled access