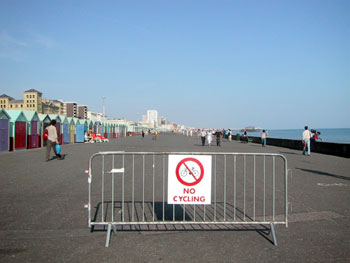 Welcome to Hove!
While the official cycle lanes are clogged up with meandering grockles,
the extremely wide Hove espalanade remains a no-go area for cyclists,
a fact underlined by these new attractive barriers placed at either end.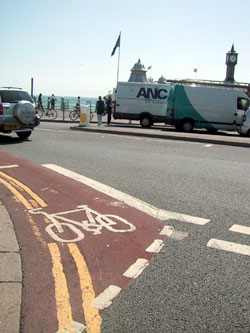 Here's a little journey from the roundabout
in front of the Palace (sorry, *Brighton*) Pier
left into Madeira Drive...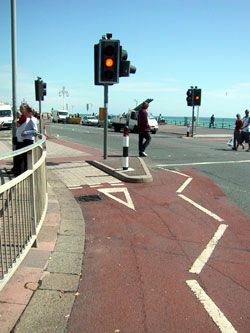 ... now which way? Straight on? Or right of the island?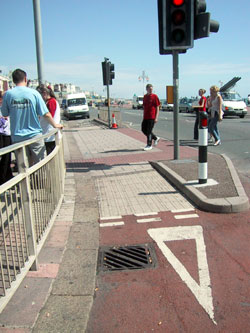 Mind the pedestrians...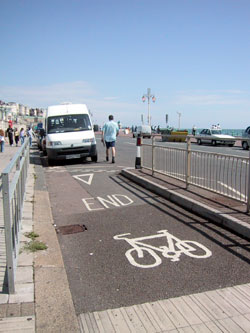 Ended already? :(
What was that all about?






<< Back to the Main Weird Cycle Lanes page
Images & text © copyright Alan (Fred) Pipes 2004
who asserts his moral rights as creator