The World Human Powered Vehicle Championships, Hove
2-5 August 2001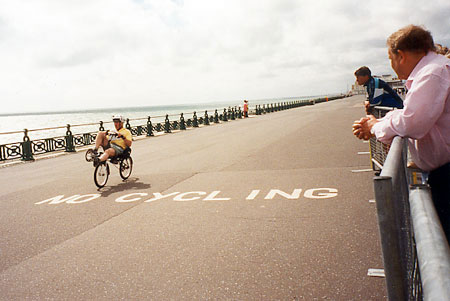 Yes, the Council welcomed the recumbents with open arms,
even fencing off the esplanade for their time trials!
Then <sigh!> it was back to their usual cycle-unfriendliness.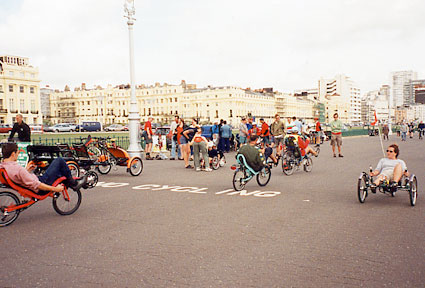 More recumbents loafing around on the normally no-go area for bikes!
Read up on human-powered vehicles ...






<< Back to the Main Weird Cycle Lanes page
Images & text © copyright Alan (Fred) Pipes 2003
who asserts his moral rights as creator