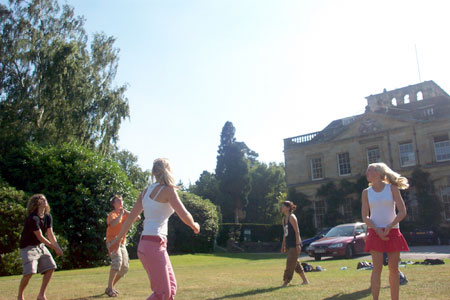 Michael Hall School is a beautiful place to work and learn. We are surrounded by idyllic countryside. The school grew up around an English country house and is steeped in tradition, being the first Waldorf Steiner School in the English speaking world. It is the flagship school for the UK. It is also a pioneering school pushing Steiner education into the 21st Century.
The ENGLISH IN ENGLAND Summer School has been nurtured in this environment. We use the new teaching block with large, bright classrooms. We make use of the outdoor sports facilities with volleyball, basket ball and tennis courts. The field in front of the mansion is used for activities involving everyone. And we sometimes walk up into Ashdown Forest. We start the day with singing in the Eurythmy Studio.
The school is in the village of Forest Row, which is a quiet community with many sister organisations in the neighbourhood, such as Emerson College and a number of biodynamic farms and gardens. It is situated half way between the Channel coast and London, both of which feature in our outings programme.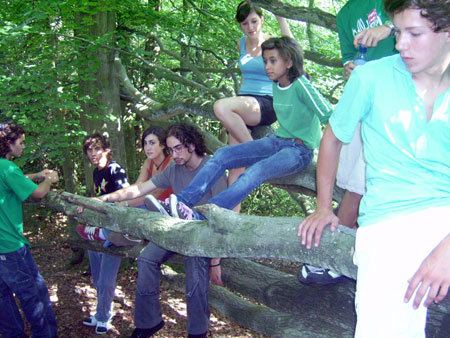 In Ashdown Forest