Glass in Fusion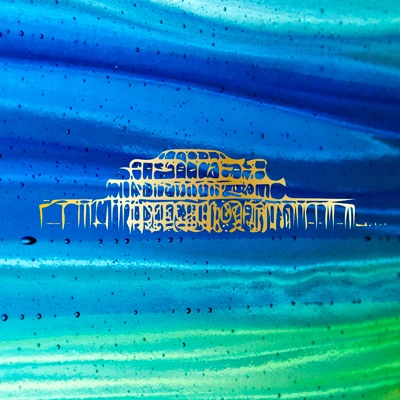 Unit 9
Beaconsfield Studios
25 Ditchling Rise
Brighton BN1 4QL
07887 975818
www.glassinfusion.co.uk
stephanie@glassinfusion.co.uk

http://aoh.org.uk/house/glass-in-fusion-4/
A fabulous glass studio, showcasing a vibrant collection of kiln-formed glass artworks. On show will be gorgeous glass bowls, panels, framed glass pictures and sculptural pieces.
Also on display will be striking contemporary jewellery designs, unique screen printed T-shirts, prints and cards, beautiful illustrations and handmade leather goods. Come along and be amazed!
Stephanie Else Fused glass
Sebastian Bolivar Handmade jewellery
Inky Biscuits Silkscreen printing
Graham Whitaker Leatherwork
Dawn Elizabeth Williams Illustration
Days open:6, 7, 13, 14, 20, 21, 27, 28 May 2017
Opening hours:11am-18.00pm
Directions: The studios are located at the bottom end of Ditchling Rise (on the one way section). Go through the large blue gates signposted 'Beaconsfield Studios and Workshops'. The entrance is located at the back of the garage area. An alternative entrance is on Beaconsfield Villas underneath the viaduct opposite Choice Vehicle Rentals. From the Duke of Yorks Cinema walk towards the viaduct on Beaconsfield Villas and take the first left into Ditchling Rise for front entrance or carry on to the viaduct for the rear entrance. Unit 9 is located upstairs... just follow the signs.